dan perjovschi
works
exhibitions
biography
press
publications
Born in 1961, Dan Perjovschi lives and works in Bucharest.
his work has been exhibited internationally in several solo  exhibitions at institutions and museums such as MACRO, Roma (2011); San Francisco Art Institute; Kunstverein, Amburgo (2010); Bloomberg Space, Londra; Castello di Rivoli, Torino (2009); Van Abbe Museum, Eindhover; Weils, Bruxelles (2008); MoMa, New York (2007); Kunsthalle Basel, Basilea (2007); Portikus, Francoforte, Moderna Muset, Stoccolma; Caixa Forum, Barcellona; Tate Moderne (2006).  Moreover, his works have been exhibited in numerous group exhibitions, including: Museo de Colecciones ICO, Madrid (2011); Centre Pompidou, Parigi (2007, 2010); MoMA, New York (2006); Zeitgenossische Kunst und Kritik, Essen; Fridericianum, Kassel (2003); ZKM, Karlsruhe (2000-2001); Musée d'art modern de la ville de Paris (2000); Ludwig Museum, Budapest (1999-2001).
Among many major international events, the artist represented the Romanian Pavilion for the 48th Venice Biennale (1999) and participated in the 10th Lyon Biennale (2008), 52nd Biennale of Venice (2007), 9th Istanbul Biennale (2005) and Manifesta 2, Luxembourg (1998).
shows at Kaufmann Repetto
[ read more ]
Born in 1961 in Sibiu (RO). Lives and works in Bucharest.
Illustrator, 22 Magazine Bucharest. Contributing editor Idea-Art and Society Cluj.
Selected solo exhibitions
2017
Magnet Me, Sandwich Art Space, Bucharest
2016
The Hard Drawing, HMKV, Dortmund
Rosa Schapire Art Prize, Hamburger Kunsthalle, Hamburg
Dan Perjovschi, Art Gallery Kula, Split
The Dakar Drawing, Raw Material Company, Zone B, Dakar
Meanwhile what about socialism?, NewBridge Project Space, Newcastle
2015
Faces-faces, Karte Gallery Targu Mures Romania
Pression Liberté Expression, MAGASIN – Centre National d'art Contemporain de Grenoble, Grenoble
Dan Perjovschi: The OFF Drawing, in the framework of the OFF-Biennale Bu dapest, Hátsó Kapu, Budapest
Back to Back, Lombard Freid Gallery, New York
2014
Need To Draw, Galerija Gregor Podnar, Berlin
Drawing Protest: From Museum Walls to Facebook Walls and Back, Shedhalle, Rote Fabrik, Zurich
Lia Perjovschi Knowledge Museum Kit & Dan Perjovschi Time Specific, Rupert Art Center Vilnius, Vilnius
2013
Dan Perjovschi, Sorry We Are Closed, Brussel
Unframed, KIASMA, Museum of Contemporary Art, Helsinki
From the Empty Univers to the Empty Pockets, Lia and Dan Perjovschi, Stacion Pristina, Pristina
2012
Ruin – Politics, Palazzo Madama, Turin
Exit Strategy, Lombard-Freid Projects, New York
Good news, bad news, no news, kaufmann repetto, Milan
Exhibition, workshop and book, Peninsula Arts University of Plymouth, Plymouth
Bone-Perjovschi, Kunsthalle Ludwigsburg, Ludwigsburg
Between lines, Kunsthalle Krems, Krems, Austria
Daily, Weekly, Monthly, IFA Gallery Berlin, Germany, IFA Gallery Stuttgart, Stuttgart
Global Tours, Centre d'Art Contemporain Tours
Between the lines, Aica Gallery, Bratislava
2011
Dessiner Cioran, Galerie Michel Rein, Paris
Magma Gallery, Sf. Gheorghe
17.01.2011, Helga de Alvear Gallery, Madrid
The News After The News, Total Museum of Contemporary Art, Seoul
Board, Wire and Mail Drawing, Galerija Gregor Podnar, Berlin
The Painting, the Drawing and other Objets and Situations, (together with Victor Man), Kunsthalle Lingen, Lingen
Para/Site, Art Space, Hong Kong
The Crisis is (not) over, MACRO, Rome
2010
EACC, Espai d' Art Contemporani de Castelló, Spain (with Lia Perjovschi)
Where Are We Now, Kunstverein Ulm, Ulm
The Institute Drawing, San Francisco Art Institute, San Francisco
Postcard from the World, Lombard Freid Projects, New York
Institute of Contemporary Culture, Royal Ontario Museum, Toronto
Chalk Reality, Museum of Contemporary Art, Novi Sad
Ulm Kunstverein, Ulm
2009
Salzburger Kunstverein, Salzburg
Galerie Michel Rein, Paris
Bloomberg Space, London
Castello di Rivoli, Turin
2008
Wiels, Brussels
Fair Enough, Kunsthaus Basel Land, Basel
Stuff, Galerija Gregor Podnar, Berlin
Whatever, Lombard Freid Project, New York
Wall Drawings, Van Abbe Museum, Eindhoven
2007
What happens to US? Project 85, MoMA, New York
I am not exotic but exhausted, Kunsthalle Basel, Basel
States of Mind, Nasher Museum, Duke University, Durham (with Lia Perjovschi)
Culturgest, Porto
Original, Helga de Alvear Gallery, Madrid
Hotel Europa, Museum für Moderne Kunst, Stiftung Woerlen, Passau
Perjovschi / Perjovschi, Christine Koenig, Vienna (with Lia Perjovschi)
Wall, floor (no ceiling), Kunstforum Bank Austria, Vienna (with Nedko Solakov)
Resistenta culturala, Protokoll Studio, Cluj
Do you Remember my Pin?, Museum für Moderne Kunst, Passau
2006
Van Abbe Museum, Eindhoven
Not me but you, not now but later, Innsbruck Kunstraum, Innsbruck
On the other hand, Portikus, Frankfurt
Württembergischer Kunstverein, Stuttgart
Back to Back, Lombard Fried Projects, New York (with Nedko Solakov)
May First, Moderna Museet, Stockholm
First Class, Montcada Space, La Caixa Forum, Barcelona
The Room Drawing, Tate Modern, London
From Now On, Kunsthalle Budapest, Budapest
Do we have a title? Attitudes, Geneva
2005
Naked Drawings, Ludwig Museum, Köln
Moraitis School, Locus, Athens
I Shoot Myself in the Foot, Exit Gallery, Peja
Toutes Directions, Le Quartier, Quimper (with Nahum Tevet)
2004
Drawing-Drawing, Galerija Gregor Podnar, Ljubljana (with Goran Petercol)
Attila, Protokoll Studio, Cluj
No idea, Schnittraum Köln, Cologne
2003
Ich habe keinnen zeitraum, Brukenthal Museum, Sibiu/ Hermannstadt
Endless Collection, Kunsthalle Goppingen, Goppingen (with Lia Perjovschi)
Kunstverein Arnsberg, Arnsberg (with Ricarda Roggan)
2002
3 (6), Ibid. Projects, London (with Nathaniel Mellors)
Working Title Quartier 21, Museumsquartier Wien, Vienna (with Lia Perjovschi)
1999
rEST, 48th Venice Biennial, Romanian Pavillion, Venice
Piece & Piece, Norrtalje Konsthalle, Norrtalje
1995
Anthroprogramming, Franklin Furnace, New York
1992
Simeza Gallery, Bucharest (with Lia Perjovschi)
1988
Galeria Noua, Oradea, Romania
Selected group exhibitions
2020
Vent'anni – Twenty Years,20th anniversary exhibition, kaufmann repetto, Milan
2017
4th Project Biennial D-0 Ark, Tito's Bunker, Konjic
Cold Front from The Balkans, Pera Museum, Istanbul
Chateau de Panthes, Geneve
2016
Historicode: Scarcity and Supply, Nanjing International Art Festival, Jiangsu
Visual Wit and Social Critique. Satire from Goya to Grosz, Museum der Moderne, Salzburg
Fear of the Unknown, Dom umenia/Kunsthalle Bratislava, Bratislava
Shape of Time – Future of Nostalgia– National Museum of Contemporary Art (MNAC), Bucharest
The Trick in the Smile. Artium Collection, ARTIUM– Basque Museum Center of Contemporary Art,
Vitoria-Gasteiz, curated by Enrique Martínez Goikoetxea
Remember Lidice, Städtische Galerie Nordhorn
Mot Annual 2016 Loose Lips Save Ships, Museum of Contemporary Art Tokyo
2015
The Soul Of Money, DOX– Centre for contemporary art, Prague
The Trick in the Smile, Basque Museum Center of Contemporary Art,Vitoria-Gasteiz
South by Southeast, Osage, Hong Kong
Remember Lidice, Edition Block, Berlin
MDE15 The Medellin Art Enocunters, Museo de Antioquia&Casa de Encuentros, Medellin
Imagined Communities, Personal Imaginations", Budapest Galéria, Budapest
Dan Perjovschi& Matej Smetana, Meet Factory, Prague
Remember Lidice, Edition Block, Berlin
Vienna Biennale 2015: Ideas for Change, MAK, Vienna
Drawing Now, Albertina Museum, Vienna
GLOBALE: Global Control and Censorship, ZKM, Karlsruhe
Input/output, Schnittpunkt Worpswede, Grosse Kunstschau Worpswede, Worpswede
Une Histoire, art, architecture et design, des années 80 à aujourd'hui, Centre Pompidou – Musée National    d´Art Moderne, Paris
2014
31st Bienal de Sào Paulo, São Paulo
Manifesta 10, The State Hermitage Museum, St. Petersburg
Albums – Bande dessinée et immigration. 1913-2013,Musée de l' Histoire de l' Immigration, Le Palais de la Porte Dorée, Paris, curated by Vincent Bernière, Vincent Marie and Gilles Ollivier
PLAY TIME, Städtische Galerie im Lenbachhaus, Munchen
2013
Cattedrale, Istituto Svizzero, Rome, curated by Enzo Cucchi, Salvatore Lacagnina and Victor Mann
Ruhrtriennale. Dan Perjovschi: www 2013,Jahrhunderthalle Bochum, Bochum
The Unanswered Question. Iskele 2,Neuer Berliner Kunstverein and TANAS, Berlin
Everywehere but Now,4th Thessaloniki Biennale, Thessaloniki, curated by Adelina von Fürstenberg
Drawing Protest,Galerie für Zeitgenössische Kunst, Leipzig
Various venues,Aichi Triennale 2013, Aichi, Japan
For The Time Being,Kunsthalle Bielefeld, Bielefeld
Was ist Kunst? Mirrors of Production, Galeria Jaqueline Martins, São Paulo
In the heart of a country,the collection of the Museum of Modern Art in Warsaw, Warsaw
Art and Economics, Mocak Museum of Contemporary Art, Cracow
Le Pont, MAC – Marseille Contemporary Art Museum, Marseille
Vision an atmosphere of change,Marta Herford (Gehry Galleries), Herford, Germany
Critique and Crises. Art in Europe since 1945, Art Museum of Estonia, Tallin
How to tell a Story, DEPO Instanbul, Istanbul, curated by Emanuele Guidi and Cathy Larque
The Desiree of Freedom, Palazzo Reale, Milan
2012
Kleine Humboldt Galerie, Berlin
Intense Proximity: Art as Network, La Triennale, Paris
WEIYTH: Moving Forwards, Counting Backwards MUAC, Mexico City
About Stupidity, Petach Tikva Museum of Art Israel, Petach Tikva, Israel
Critique and Crisis. Art in Europe since 1945, German Historical Museum, Berlin
Humor Seriously, Esbjerg KunstMuseum, Esbjerg
A Perfect Day, Westergasfabriek, Amsterdam
2011
The Power of Doubt, Guangdong Times Museum, Guangzhou, China
The 2nd International Contemporary art of Alger, MAMA Museum of Modern and Contemporary Art Algiers
The Power of Doubt, Museo de Colecciones ICO, Madrid
Merz World: Yona Friedman & Tomas Saraceno, Cabaret Voltaire, Zurich
Incongruous. When art makes us laugh, Musée Cantonale de Beaux-Arts Lausanne, Lausanne
2010
Freedom of Speech, Neuer Berliner Kunstverein, Berlin, Hamburger Kunstverein, Hamburg
Unfinished diaries. Drawings about life I., Kunstverein Gera, Gera
Starter -Works from the Vehbi Koc, curated by René Block, Foundation Contemporary Art Collection, ARTER, Istanbul
The More I Draw, Museum für Gegenwartskunst, Siegen
Over The Counter, Kunsthalle Budapest, Budapest
Before Present, Villa du Parc Centre d'Art Contemporain, Annemasse
Nothing is Forever, South London Gallery, London
Romanian Cultural Resolution, Spinnerei, Leipzig, Club Electro Putere, Craiova
Subversive Practices during Dictatorships, (Europe, Latin America), Trafo, Budapest
Monument for Transformation, Montehermoso, Vitoria-Gasteiz
Project Europa, Harn Museum of Art, University of Florida, Gainesville
The Promises of the Past, Centre Pompidou, Paris
CIV, Bucharest
Romanian Cultural Resolution, Werkshau Spinnerei, Leipzig
Lodz Biennial, Lodz, Poland
2009
Strange and Close, Vanabbemuseum, Eindhoven
3rd Moscow Biennial for Contemporary Art at Red October Chocolate Factory, Moscow
The Spectacle of the Everyday, Xe Biennial de Lyon, Lyon
Subversive Practices, Württembergischer Kunstverein, Stuttgart
Out of Line, Lombard-Freid Projects, New York
Europe XXL, Lille 3000, Tri Postal, Lille
Humor in Art, Scottsdale Museum of Contemporary Art, Scottsdale, Arizona
Frontiera, 27th Bergamo Film Meeting, Torre Boldone
George Maciunas Prize, Nassauischer Kunstverein Wiesbaden, Wiesbaden
Public Space, Bucharest, NBK Berlin
2008
The Fifth Floor: Ideas Taking Space, Tate Modern, London
Art, price and Value. Contemporary Art and the Market, Palazzo Strozzi, Florence
Recession, Double Wall Project, Ludwig Forum für Internationale Kunst Aachen, Aachen, Germany
Walls in the Street, Muzej savremene umetnosti, Beograd / Siemens Arts Program
Revolution – Forms that turn, 16th Biennial of Sydney, Sidney
Kunst im Garten, Die Garten Tulln, Tulln
2007
Magelanic Cloud, Space 315, Centre Pompidou, Paris
Brave New Worlds Walker, Art Center Minneapolis, Minneapolis
Footnotes on Amnesia, Geopolitics and Art, The Second Moscow Biennial, Moscow
Thinking with your Senses, Feeling with your Mind, the 52th Venice Biennial, Venice
Still Life: Art, ecology and the Politics of Change, the 8th Sharjah Biennial, Sharjah, United Arab Emirate
Madrid Abierto, Art in Public Space, Madrid
This Place is My Place, Hamburg Kunstverein, Hamburg
The Public Space, Bucharest
The Evil, Part 1, Gebr Lehman Gallery, Dresden
Last News, Lavia Gallery, Gdansk
Space Invaders, Galerija Skuc, Ljubljana
Comix Kunsthalle, Bregen
2006
Eye on Europe: Prints, Books and Multiples/1960 to Now, MOMA, New York
Unhomely, International Biennial of Contemporary Art of Seville (BIACS), Seville
The Vincent Biennial Award, Stedelijk Museum, Amsterdam
Grenzganger, Kuenstlerische Identitatssuche im ostlichen Europa, Kunstforum Ostdeutsche Galerie Regensburg, Regensburg
Happy Believers, Werkleiz Biennial, Halle
Give (a) way, The 6th International Biennial, Limerick Biennial, Limerick
Focusing Iasi/The social Project, Iasi Periferic Biennial, Iasi
Chaos: The Age of Confusion, Bucharest Biennale 2, Bucharest
Phantom, Charlotenborg Exhibition Hall, Copenhagen
Normalization, Rooseum Center for Contemporary Art, Malmö
The Large Piece of Turf, Public Space Art Projects, Nuremberg
Dada East, Romanians from Cabaret Voltaire, Cabaret Voltaire, Zurich
Between Art and Confusion, October Salon, Turkish Bath, Belgrade
Postcards, Salon of Museum of Contemporary Art Belgrade, Belgrade
Venture II, Galerija Gregor Podnar, Ljubljana
2005
New Europe. The Culture of Mixing and Politic of Representation, Generali Foundation, Vienna
The 9th Istanbul Biennial, Istanbul
I still believe in Miracles. Dessins sans papier, ARC Musee d´Art Moderne de la Ville de Paris, Couvent de Cordeliers, Paris
Just do it, Lentos Museum, Linz
Leaps of Faith. A Project for the Green Line and the City of Nicosia, Nicosia, Cyprus
Paradoxes: the embodied city, Gulbenkian Foundation, Lisbon
On difference 1, Local Context-Hybrid Spaces, Wurtenberghischer Kunstverein, Stuttgart
Projekt Migration, Kölnischer Kunstverein, Cologne
Buenos Dias Santiago, Museum of Contemporary Art, Santiago de Chile
2004
Communauté, Institut d´Art Contemporain, Lyon
Passage d´Europe, Musée dArt Moderne, St. Etienne
Off site, Collective Gallery, Edinburgh
Love it or Leave it, Cetinje Biennial, Dubrovnik
Johann Koening Galerie, Berlin
Flipside, Artist Space, New York
Normalisation, New Gallery, Zagreb
2003
Open City-Models for Use Kokerei Zollverein, Zeitgenössische Kunst und Kritik, Essen
In den Schluchten des Balkans, Kunsthalle Fridericianum, Kassel
Undesired, Apex art, New York
Balkan Consulate-Budapest, Rotor, Graz
2001
First Goteborg International Biennial, Kunsthalle Goteborg, Goteborg
New Ideas-Old Tricks hARTware projekte, Dortmund
Conversation – a short notice show, Belgrade Museum of Contemporary art, Belgrade
Small Talk Skopje, Museum of Contemporary Art, Skopje, Macedonia
Willing refugees, Kunsthalle Rostock, Rostock
2000
Arteast Collection, 2000+, Moderna Galerija Ljubljana, Slovenia; Orangerie Innsbruck, Innsbruck; ZKM Karlsruhe, Karlsruhe
Café Helga und Galerie Goldankauf Kunstraum München, Munchen
Voila! Le monde dans la tête,Musee dArt Moderne de la Ville de Paris, Paris
Leaving the island PICAF,Pusan
1999-2000
After the Wall, Moderna Museet Stockholm, Ludwig Museum, Budapest
Hamburger Bahnhof, Berlin
1999
Faiseur d´histoire, Casino, Luxembourg
Rondo, Ludwig Museum Budapest, Budapest
1998
Body and the East Moderna, Galerija Ljubljana, Exit Art, New York
Manifesta 2, Luxembourg
Money/Nations, Shedhalle Zürich, Zurich
1997
Selest Art Biennale d'Art Contemporain, Selestat, Alsace
Bucharest nach 89, Ludwig Forum fur Internationale Kunst, Aachen
1996
Experiment. Romanian Experimental Art from 60 until today, Gallery ¾, Bucharest
1995
Beyond Belief, Chicago Museum of Contemporary Art and Institute of Contemporary Art of Philadelphia
1993
Ex Oriente Lux, Soros Center for Contemporary Art, Budapest
First Annual Exhibition, Dalles Hall Bucharest, Bucharest
Zone International Performance Triennial, Timisoara
Prizes
2016
Rosa Schapire Art Prize, Hamburger Kunsthalle, Hamburg
2012
Princess Margriett Award
2006
Vincent Prize shortlist, Stedelijk Museum Amsterdam
2004
George Maciunas Prize
2002
Henkel CEE Prize for Contemporary Drawing, Wien
1999
'Gheorghe Ursu' Human Rights Foundation Award, Bucharest
Public collections
Ludwig Museum, Budapest, Hungary
Museum of Modern Art, New York City, USA
Fonds Municipal d'art contemporain de Paris, Paris, France
Artium, Vitoria-Gasteiz, Spain
Nomas Foundation, Roma, Italy
Centre Pompidou – Musée national d'art moderne, Paris, France
Centre national des arts plastiques, Paris, France
LiMAC Museo de Arte Contemporaneo de Lima, Lima, Perú
Tate Collection, London, United Kingdom
Nasher Museum of Art at Duke University, Durham, NC, USA
The Modern Museum in Sweden – Moderna Museet, Stockholm, Sweden
FRAC Rhône-Alpes, Villerubanne, France
Art Collection Telekom, Germany
Walker Art Center, Minneapolis, USA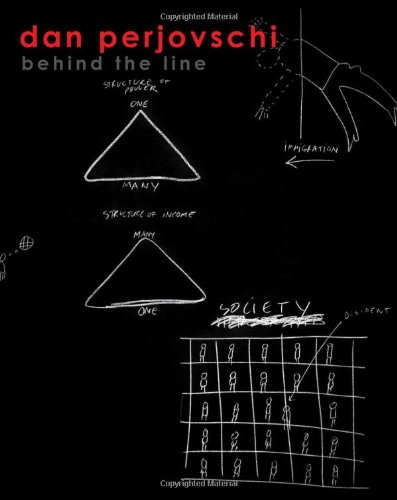 Dan and Lia Perjovschi: Behind the Line, 2011
University of Plymouth Press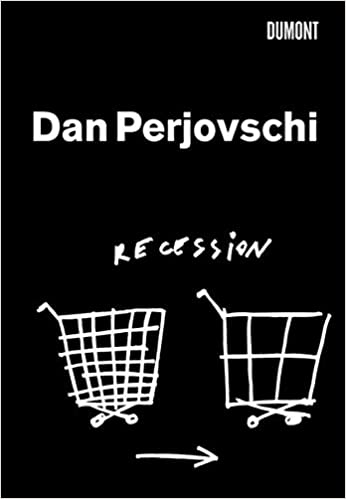 Dan Perjovschi: Recession, 2010
DuMont