Nina Canell
works
exhibitions
biography
press
publications
news
biography
nina canell was born  in växjö, sweden in 1979. she currently lives and works in berlin.
a largely sculptural practice, canell's artistic vocabulary often revolves around indeterminate processes of transformation. for more than a decade, energy and the mutable forms through which it is manifested have been fundamental to her exploration of connectors and conductors between bodies, in space and over time. ranging from fluctuating oxygen levels, wavelengths and temperature alterations to an array of found objects, canell uses a variety of materials in order to arrive at her distinctive sculptural syntax, which favors a kind of non-hierarchical material morphology.
selected museum exhibitions
recent solo exhibitions muscle memory, staatliche kunsthalle baden-baden, baden-baden (2019); energy budget, s.m.a.k., ghent (2018); Ayrton, Museo Tamayo, Mexico city (2017); viscosity, the artist's institute, new york (2017); satin ions, arko art center, seoul (2015); mid-sentence, moderna museet, stockholm (2014); near here, Camden arts centre, London (2014); lautlos, hamburger bahnhof, berlin (2013).
canell's work was included in the Cuenca biennial, cuenca (2018); 57th Venice Biennale, Venice (2017); 13th Biennale de Lyon, Lyon (2015); 18th Biennale of Sydney, Sydney (2012); Liverpool biennial, Liverpool (2010); manifesta 7, Trentino-South Tyrol (2008); 7th Gwangju Biennale, Gwangju (2008). her work has been featured in recent group exhibitions at punta della dogana/pinault collection, venice (2019); k11 art foundation, hong kong (2018); the renaissance society, chicago (2018);  guggenheim, bilbao (2017); witte de with, rotterdam (2015); kunsthalle Fridericianum, kassel (2014); and Moma, New York (2010).
public collections
canell's work is in many permanent collections, including those of the walker art center, minneapolis; hamburger bahnhof, berlin; kunstmuseum liechtenstein, vaduz; mumok, vienna; pinault collection, paris; dallas museum of modern art, dallas; moderna museet, stockholm, irish museum of modern art, dublin; kiasma, Helsinki; and kunstmuseum st.Gallen, st.gallen.
show at kaufmann repetto
metallurgic weather, 2019, solo show at kaufmann repetto milan
[ read more ]
Nina canell was Born in 1979 in Växjö, Sweden. she Lives and works in Berlin.
selected solo and duo exhibitions
2023
Mother of Dust, 303 gallery, New York
2022
Scree, Mendes Wood, Brussels
Nina Canell – Hardscapes, OGR – Officine Grandi Riparazioni, Turin
Tectonic Tender, berlinische galerie, berlin
2021
N. Dash and Nina Canell, Galerie Nordenhake, Stockholm
Mendes Wood DM, Brussels
2020
Dits Dahs, Galerie Barbara Wien, Berlin
Dits Dahs, Daniel Marzona, Berlin
2019
Vegetable Teratology, Progetto, Lecce
Muscle Memory, Staatliche Kunsthalle Baden-Baden, Baden-Baden
Drag-Out, 500 Capp Street, San Francisco
Metallurgic Weather, kaufmann repetto, Milan
Energy Budget, CAPRI, Düsseldorf
2018
reflexologies, Kunstmuseum St. Gallen, St. Gallen
Energy Budget, S.M.A.K, Ghent
No. 4: Raises dust and loose paper; small branches moved. 2018 and No. 6: Large branches in motion; whistling heard in telegraph wires; umbrellas used with difficulty, 019, Ghent
2017
Polyethylene-Insulated Smear, Mendes Wood DM, São Paulo
Viscosity, The Artist's Institute, New York
Dolphin Dandelion, Le Credac, Ivry-sur-Seine
Ayrton, Museo Tamayo, Mexico City
2016
reflexology, Leo Xu Projects, Shanghai
Foam-Skin Insulated Jelly-Filled Vowel, Barbara Wien, Berlin
2015
Satin Ions, Arko Art Center, Seoul
Brief Syllable (Flat), Rond Point Projects, Marseille
Dimensions Withheld, Daniel Marzona, Berlin
2014
Free-Space Path Loss, Lunds Konsthall, Lund
Mid-Sentence, Moderna Museet, Stockholm
Near Here, Lulu, Mexico City
Near Here, Baltic Centre for Contemporary Art, Newcastle
Near Here, Camden Arts Centre, London
Impulse Slight, Royal Library, Stockholm (permanent)
2013
Stray Warmings, K21 Kunstsammlung Nordrhein Westfalen (Künstler Raum), Düsseldorf
Stray Warmings, Midway Contemporary Art, Minneapolis
O Little Drops, Mother's Tankstation, Dublin
Nina Canell & sofia hultén, Luisa Strina, São Paulo
2012
Lautlos, Hamburger Bahnhof, Berlin
Tendrils, The Douglas Hyde Gallery, Dublin
Into the Eyes as Ends of Hair, Cubitt Gallery, London
2011
Matter of the Heart, Konrad Fischer Galerie, Berlin
Heart of the Matter, Barbara Wien, Berlin
Ode to Outer Ends, Fridericianum, Kassel
2010
To Let Stay Projecting as a Bit of Branch on a Log by Not Chopping it Off, MUMOK (Museum Moderner Künst Stiftung Ludwig), Vienna
2009
Five Kinds of Water, Kunstverein in Hamburg, Hamburg
The New Mineral, Neuer Aachener Kunstverein, Aachen
We Sank Through to Our Waists (32760 Revolutions), Projects in Art & Theory, Cologne
Paradise [31], Douglas Hyde Gallery, Dublin
2008
Walking on No-Top Hill, Barbara Wien, Berlin
Nought to sixty, ICA, London
Slight Heat of the Eyelid, Mother's Tankstation, Dublin
2007
Moon. Mist. Drum., Model Arts & Niland Gallery, Sligo
2006
Soft Mud & Parallel Happenings, T293, Naples
2005
We Woke Up With Energy, Mother's Tankstation, Dublin
selected group exhibitions
2023
Recent Acquisitions and Eternal Loves – Part I, Nicoletta Fiorucci Collection, Monaco
Elzéard Bouffier, TheMerode, Brussels
Esfíngico Frontal, Mendes Wood DM, São Paolo
Everybody Talks About the Weather, Fondazione Prada, Venice
2022
Candida Höfer: Liechtenstein, Kunstmuseum Lichtenstein, Zurich
Conversation Pit, Winona mon amour, Brussels
Une seconde éternité, Bourse du Commerce, Pinault Collection, Paris
Do Animals Go To Heaven?, Chiesa del Purgatorio, Matera
Up in the Air – Air as an Artistic Material, Kunstmuseum Bonn, Bonn
Atmen, Hamburger Kunsthalle, Hamburg
Extended Present, Ludwig Múzeum, Budapest
jusque-là, Le Fresnoy / Pinault Collection, Tourcoing
FUTURA. Measuring Time, Hamburger Kunsthalle, Hamburg Conditioned Movement. Works from the Moderna Museet Collection, Moderna Museet, Malmø
2021
Nothing is Lost (The Meru Art Science Award), GAMeC, Bergamo
a higher calling, white space, beijing
Metabolic Rift, Berlin Atonal, Kraftwerk Berlin
The Ocean, Bergen Kunsthall, Norway
Zyklus fur Wassereimer (oder Flaschen) after Tomas Schmit #1, n.b.k., Berlin
Swimming Pool; Troubled Waters, Künstlerhaus Bethanien, Berlin
Into Nature 2021. New Energy, Rensenpark, Bargerveen & Emmen, Drenthe
MOMENTUM 11 – HOUSE OF COMMONS, Moss
Enjoy – The mumok Collection in Change, Museum Moderner Kunst Stiftung Ludwig Wien, vienna
2020
Solo 27, Club Solo, Breda
Ghosts from the Recent Past, Irish Museum of Modern Art, Dublin
The Clouds and the Cloud, Museum für Gegenwartskunst Siegen, Siegen
Studio Berlin, Berghain, Berlin
Reservoir, 019 Ghent, Ghent
(In)Finite Resources? Artistic Positions since 1980, Städtische Galerie Karlsruhe, Karlsruhe
Signature Women – 100 Years on the Swedish Art Scene, Artipelag, Gustavsberg
Transparent Things, Goldsmiths CCA, London
Vent'anni – Twenty Years, kaufmann repetto, Milan
2019
Sounds Unheard, Goethe-Institut, Paris
Living in a Lightbulb, Tanya Bonakdar Gallery, Los Angeles
Luogo e Segni, Punta della Dogana / Pinault Collection, Venice
Blue is the Color of your Eyes – On Materiality and Abstraction, Moderna Museet, Malmö
Delirious, Lustwarande, Park De Oude Warande, Tilburg
DARK MATTER: 95% of the universe is missing, Science Gallery London, London
Transmissions, Vin Vin, Vienna
2018
Architecture Effects, Guggenheim, Bilbao
Der grosse Anspruch des kleinen Bildes, Barbara Wien, Berlin
Estructuras Vivientes, XVI Bienal de Cuenca, Cuenca
On Circulation, Bergen Kunsthall, Bergen
The Elephant in the Room, Hamburger Bahnhof, Berlin
Hunter of Worlds, Salts, Birsfelden
Other Mechanisms, Secession, Vienna
Restless Matter, Cobra Museum of Modern Art, Amstelveen
More Than Mere Jelly, CCS Bard, New York
Emerald City, K11 Art Foundation, Hong Kong
Unthought Environments, The Renaissance Society, Chicago
Adverbios Temporales, Centro Centro, Madrid
Title II, Galerie Antoine Ertaskiran, Montreal
Deutschland ist keine Insel, Bundeskunsthalle, Bonn
2017
Mirrored, Nordic Pavilion, 57th International Art Exhibition, la Biennale di Venezia, Venice
Open at Night, Villa Medici, Rome
How It's Made, Carl Kostyál, Stockholm
Art and Space, Guggenheim Museum, Bilbao
Myth, Music and Electricity, Herkulessaal, Munich
Gridded Currents, Kukje Gallery, Seoul
I. Summer (after the Great Game), Miguel Abreu Gallery, New York
How beautiful it is and how easily it can be broken, S.M.A.K, Ghent
Transmissions from the Etherspace, La Casa Encendida, Madrid
Neither., Mendes Wood DM, Brussels
ARS17: Hello World! Art after the Internet, Museum of Contemporary Art KIASMA, Helsinki
More Than Just Words [On the Poetic], Kunsthalle Wien, Vienna Theatre of Measurement, Kunstverein München, Munich
Future Eaters, Monash University Museum of Art, Melbourne
beyond the box. sammlung dohmen, Leopold Hoesch Museum, Düren
The Air Vibrates with the Buzz of Insects, Musée départemental d'art Contemporain de Rochechouart, Rochechouart
The vague Space. Sammlung Christian Kaspar Schwarm, Weserburg – Museumfür Moderne Kunst, Bremen
2016
We Are The Center For Curatorial Studies, Hessel Museum of Art, CCS Bard, New York
Samhällsmaskinen, Malmö Konstmuseum, Malmö
inflected objects #2 circulation – otherwise􏰵􏰔􏰎􏰇􏰔􏰆􏰁􏰋, Future Gallery, Berlin
A Thousand Horsepower, Trinxet Factory, Barcelona
Third Nature, Hessel Museum of Art, CCS Bard, New York
Matter Fictions, Museu Coleção Berardo, Lisbon
The Distance of a Day: Connections and Disconnections in Contemporary Art, The Israel Museum, Jerusalem
Accrochage, Punta Della Dogana / Pinault Collection, Venice
The Forces Behind the Forms, Museums Haus Lange und Haus Esters, Krefeld
The Forces Behind the Forms, Kunstmuseum Thun, Thun
Life Itself. On the question of what it essentially is; its materialities, its characteristics considering that the attempts to…, Moderna Museet, Stockholm
fluxusfeverfuturesfiction, Azkuna Zentroa, Bilbao
Accueille-moi paysage, Marcelle Alix Gallery, Paris
Let There Be (More) Light, Jessica Silverman Gallery, San Francisco
The Mud of Compound Experience, Mother's Tankstation in collaboration with Leo Xu Projects, Hong Kong
Farewell to an Idea, Neue Berliner Räume, Berlin
2015
The Forces Behind the Forms, Galerie im Taxispalais, Innsbruck
Drawn By Its Own Memory, Laura Bartlett Gallery, London
Kölnskulptur # 8, Skulpturenpark Köln, Cologne
Blühendes Gift, MUMOK, Vienna
La vie moderne, 13th Biennale de Lyon, Lyon
Presque Rien, Marian Goodman Gallery, Paris
Art in the Age of… Energy and Raw Material, Witte de With Center for Contemporary Art, Rotterdam
Art in the Age of… Planetary Computation, Witte de With Center for Contemporary Art, Rotterdam
White Noise, Kunsthaus Glarus, Glarus
An Imprecise Science, Artspace, Sydney
Percussive Hunter, Akbank Art Center, Istanbul
Eppur si muove (And yet it turns), Mudam Luxembourg (Musée d'Art Moderne Grand-Duc Jean), Luxembourg
le souffleur, Schürmann meets Ludwig, Ludwig Forum Aachen, Aachen
2014
Animal, Mineral, Vegetable, Andrew Kreps Gallery, New York
The Registry of Promise: The Promise of Moving Things, Le Credac, Ivry- sur-Seine
Technokinesis, Blum & Poe, Los Angeles
Curiosity: Art & the Pleasures of Knowing, Hayward touring, De Appel Arts Centre, Amsterdam
Nature After Nature, Fridericianum, Kassel
And How Are We Feeling Today?, San Diego University Art Gallery, San Diego
See what Sees you, 21er Haus, Vienna
2013
A Stand In (or A Glass of Milk), Public Fiction, Los Angeles
Surface Tension, Oakville Galleries, Oakville
Kölnskulptur # 7􏰫, Skulpturenpark Köln, Cologne
Curiosity: Art & the Pleasures of Knowing, Hayward Gallery touring, Turner Contemporary, Margate
12 Triennale Kleinplastik, Fellbach
flex-sil reloaded, Kunsthalle Sankt Gallen, St. Gallen
Revolution from Within, kaufman repetto, Milan
How To Write, Galerie Wien Lukatsch, Berlin
2012
Les amas d'Hercule, Parc Saint Léger, Pouges-les-Eaux
Atelier + Kitchen, MARTa Herford, Herford
All our Relations, 18th Biennale of Sydney, Sydney
Made in Germany Zwei, Sprengel Museum, Hannover 􏰰􏰔􏰍􏰁􏰔􏰈􏰁 􏰶􏰜􏰄􏰃􏰇􏰭􏰇􏰍􏰒
intense proximity, La Triennale, Palais de Tokyo, Paris
The Devil's Fidelity, Marian Goodman Gallery, Paris
Mexico city blues􏰛􏰁􏰃􏰇􏰑􏰄􏰖􏰇􏰣􏰅􏰊􏰁􏰈, Shanaynay, Paris
Dorothea Von Stetten Kunstpreis, Kunstmuseum Bonn, Bonn
2011
Second Strike, Herzliya Biennial, Tel Aviv
Based in Berlin, Monbijou Park, Berlin
Twenty, Irish Museum of Modern Art, Dublin
Laboratory (ars viva 2010/2011), SALT, Istanbul
Under Destruction, Swiss Institute, New York
I Love Those Paintings (art, natural and social science), Mother's Tankstation, Dublin
The Silver Show, Neuer Aachener Kunstverein, Aachen
2010
On Line: Drawing Through the Twentieth Century, MoMA, New York Modernautställningen, Moderna Museet, Stockholm
Touched, Liverpool Biennial, Liverpool
Under Destruction, Jean Tinguely Museum, Basel
Neue Alchemie, LWL – Landesmuseum für Kunst und Kulturgeschichte, Münster Beyond Entropy: When Energy Becomes Form, 12th International Architecture Exhibition, La Biennale di Venezia, Venice
A Never Ending Story, Truth or Consequences, New Mexico Fischgrätenmelkstand, Temporäre Kunsthalle, Berlin
Runaway Train, Bonniers Konsthall, Stockholm
art Sheffield 2010 – life: a user's manual, sheffield
Leopards in the Temple, Sculpture Center, New York
Performative Attitudes, Kunsthaus Glarus, Glarus
Das Wesen im Ding, Frankfurter Kunstverein, Frankfurt
Invisible Shadows, MARTa Herford, Herford
2009
The Knight's Tour, Frans Hals Museum, Haarlem
The Actuality of the Idea, Stuart Shave / Modern Art, London
All That is Solid Melts into Air, MuHKA, Antwerp/Mechelen Canell/Egan/Nowak, Konrad Fischer Galerie, Düsseldorf
Coalesce Happenstance, SMART Project Space, Amsterdam
2008
77th Gwangju Biennale, Gwangju
Manifesta 7 – European Biennial of Contemporary Art, Trentino – South Tyrol
Auto – Stop, Malmö Konsthall, Malmö
MIMA: Sound Space, Middlesbrough Institute of Modern Art, Middlesbrough
NO BORDERS (Just N.E.W.S.*), Centre of Contemporary Art of Thessaloniki (in collaboration with AICA & the European Centre for Contemporary Art in Brussels "La Centrale Électrique"), Thessaloniki
2007
Beyond the Country: Perspectives of the Land in Historic and Contemporary Art, Lewis Glucksman Gallery, Cork
Movement, Contingency & Community, Gallery27, Seoul
What Remains, Spazio Lambretto, Milan
Come Together, Douglas Hyde Gallery, Dublin
2006
Bigger Bang, Galleria Ja Projektitila Huoltamo, Tampere
Bring the Noise, Catalyst Arts, Belfast
Plane, Royal Hibernian Academy, Dublin & The Dock, Carrick-on Shannon 􏰛􏰄􏰍􏰎􏰁􏰜􏰝􏰈 􏰀􏰊􏰇􏰔􏰞 􏰟􏰕􏰔􏰆􏰁􏰜􏰄􏰊􏰈 􏰠􏰡􏰈􏰁􏰈􏰈􏰇􏰄􏰔􏰈 􏰕􏰔􏰋 mother's ruin: dangerous obsessions and the culture of excess, Mother's Tankstation, Dublin
2005
Precaution, Irish Museum of Modern Art, Dublin
Here Comes Everybody, Project Gallery, Dublin
Live, Interim-Projekte, Frankfurt
ba graduation exhibition, IADT, Dun Laoghaire
2004
Obscured by Clouds, Studio 6, Temple Bar Gallery and Studios, Dublin Regarder, Observer, Surveiller, Galerie Sequence, Quebec
Projected Windows, The Digital Hub, Thomas Street, Dublin
G-niale International Short Film Festival, Stralsund
selected public collections
Dallas Museum of Modern Art
FNAC Fonds National d'Art Contemporain
FRAC Fonds Regional d'Art Contemporain
Hamburger Bahnhof – Museum für Gegenwart, Staatliche Museen zu Berlin Irish Arts Council
Irish Museum of Modern Art
Museum of Contemporary Art KIASMA
Konstnärsnämnden – the Swedish Arts Grands Committee
Kunstmuseum Liechtenstein
Kunstmuseum Sankt Gallen
LWL – Landesmuseum für Kunst und Kulturgeschichte
Malmö Konstmuseum
Moderna Museet
Mumok
Pinault Collection
Royal National Library of Stockholm (permanent public sculpture)
S.M.A.K. (Stedelijk Museum voor Actuele Kunst)
Sammlung zeitgenössischer Kunst der Bundesrepublik Deutschland
Walker Art Center
awards
2011
Edstrandska Stiftelsen, Malmö, Sweden
2010
Ars Viva – Preis 2010/2011, Kulturkreis der deutschen Wirtschaft, Germany
2009
Baloîse Prize, Statements Art 40 Basel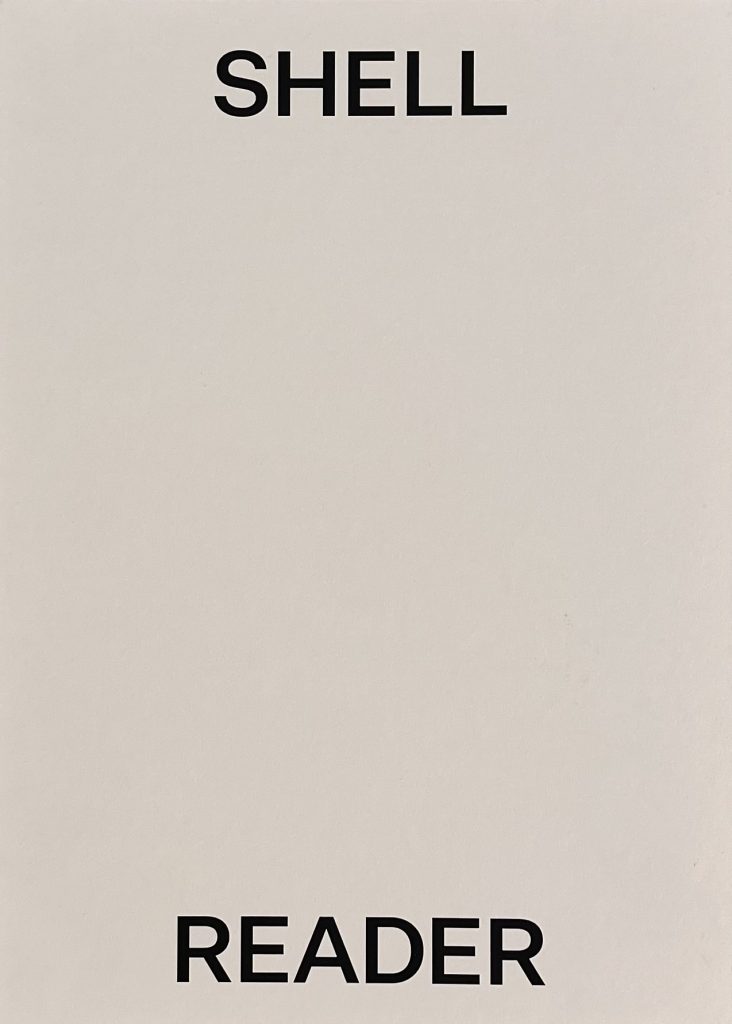 Shell reader, 2022
berlinische galerie
bom dia boa tarde boa noite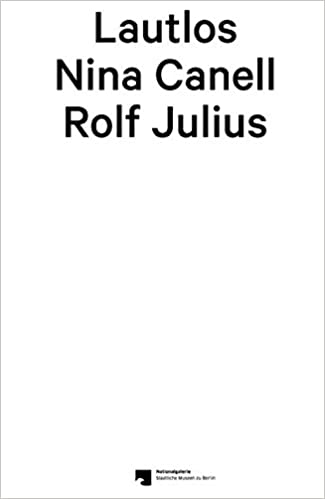 Nina Canell/Rolf Julius: Lautlos, 2013
Walther Konig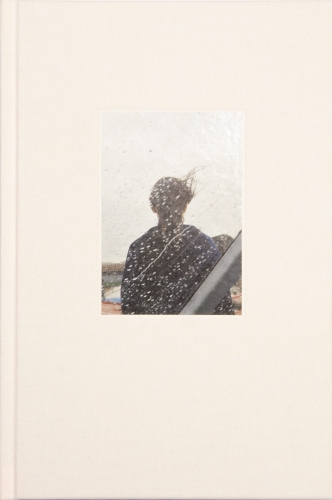 Tendrils, 2012
The Douglas Hyde Gallery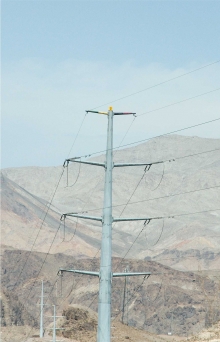 To Let Stay Projecting As A Bit Of Branch On A Log By Not Chopping It Off, 2010
Walther König