judith hopf
works
exhibitions
biography
press
publications
news
biography
Judith Hopf was born in Karlsruhe, Germany, in 1969. She lives and works in Berlin.
Spanning video, performance, sculpture and installation, Judith Hopf's practice aims to provoke gaps and openings in power relations and order, inserting slapstick humor, the domestic and the absurd into the space of art. Self evident and seemingly infallible hierarchies are derided and overturned, favoring instead a spirit of non-conformity that questions our preconceptions and stereotypes. Using her immediate environment as a creative point of departure and vernacular, everyday objects and materials, Hopf's formal questions playfully translate into political and social ones. She is Professor of Fine Arts at the influential Städelschule art academy in Frankfurt.
selected museum exhibitions
She has had solo shows at Bétonsalon – Centre d'art e de recherche and at Le Plateau, Frac Île-de-France, Paris (2022); KW Institute for Contemporary Art, Berlin (2018); Hammer Museum, Los Angeles (2017); Statens Museum for Kunst, Copenhagen (2018); Museion, Bozen (2016); Neue Galerie, Kassel (2015); PRAXES Center for Contemporary Art, Berlin (2014); Fondazione Morra Greco, Naples; Studio Voltaire, London; Badischer Kunstverein, Karlsruhe (2013); and Malmø Konsthal , Malmø (2012).
She has also participated in Biennale Gherdëina (2022), La Biennale de Montréal (2016), 8th Liverpool Biennal (2014); and documenta (13) Kassel (2012).
public collections
hopf's work is held in the collections of FRAC Île-de-France, Paris; Lenbachhaus, Munich; Madre Museo d'arte contemporanea Donnaregina, Naples; Mumok Museum Moderner Kunst, Vienna; Museion, bozen; Museum of Contemporary Art, Chicago; Sammlung Deutsche Bank, Frankfurt; SMK – National Gallery of Denmark, Copenhagen; Staatsgalerie Stuttgart, Stuttgart; Syz Collection, Geneva.
shows at Kaufmann Repetto
grow, 2021, solo show at kaufmann repetto milan
! Hear Rings !, 2016, solo show at kaufmann repetto Milan
Cracking Nuts, 2014, solo show at kaufmann repetto New York
A Sudden Walk, 2012, solo show at kaufmann repetto Milan
[ read more ]
Selected solo exhibitions
2022
Énergies, Bétonsalon – Centre for Art and Research and at Le Plateau, Frac Île-de-France, Paris
Chicken Jugs, kaufmann repetto, Milan
2021
GROW, kaufmann repetto, milan
Luft, FAHRBEREITSCHAFT, Berlin 
2020
Judith Hopf and Jonathan Penca, Condo London 2020 – Deborah Schamoni at Hollybush Gardens
2019
Alifi, Metro Pictures, New York
2018
Judith Hopf: OUT, Statens Museum for Kunst, Copenhagen
Stepping Stairs, KW Institute for Contemporary Art, Berlin
2017
Hammer Museum, Los Angeles
up, Galerie Deborah Schamoni, Munich
Great Hall Exhibitions, The Institute of Fine Arts at nyu
2016
Up, Museion, Bolzano
! Hear Rings !, kaufmann repetto, Milan
2015
MORE, Neue Galerie, Kassel
2014
Untitled (1-4), PRAXES Center for Contemporary Art, Berlin
On time, Maumaus Escola de Artes Visuais, Lisbon
Cracking Nuts, kaufmann repetto gallery, New York
2013
A Line May Lie, Kunsthalle Lingen, Lingen
From Down, From Up & In Between, Fondazione Morra Greco/Progetto XXI Fondazione Donnaregina, Naples
Testing Time, Studio Voltaire, London
SUN UP / SUN DOWN, Deborah Schamoni, Munich
Double Feature (screening), Schirn Kunsthalle Frankfurt, Frankfurt am Main
2012
Malmö Konsthall, Malmö, Sweden
A sudden walk, kaufmann repetto, Milan
end rhymes and openings, Grazer Kunstverein, Graz
2011
Spoken from a Balcony, Alex Zachary, New York
Galerie croy nielsen, Berlin
2010
Contract entre les hommes et l'ordinateur, After The Butcher, Berlin
2009
fini!, Galerie Andreas Huber, Vienna
2008
Nose up!, Badischer Kunstverein, Karlsruhe
Zählen, Galerie Croy Nielsen, Berlin
2007
Türen with Henrik Olesen, Portikus, Frankfurt am Main
What do you look like?, Galerie Andreas Huber, Vienna
2006
Secession, Vienna
What do you look like, a crypto damonic mystery, Caso Institute for Art and Design, Utrecht
No Matter How Bright the Light, the Crossing Occurs at Night, (with Natascha Sadr Haghighian, Deborah Schamoni und Ines Schaber),

KW 

Institute for Contemporary Art, Berlin


The Uninvited, WBD, Berlin
2003
Bei mir zu Dir, WBD, Berlin
Hey Production, Cubitt Gallery, London; Mead Gallery, Warwick Arts Centre, Coventry, England
2001
Adieu Vorhölle, Studiogalerie, Kunstverein Braunschweig, Brunswick
Selected group exhibitions
2023
Le Retour, Musée régional d'art contemporain Occitanie / Pyrénées- Méditerranée, Sérignan
scores for transformation, artspace aotearoa, auckland
2021
Enjoy – die mumok Sammlung im Wandel, Mumok, wien
Crip Time, MMK, Frankfurt

2020
Vent'anni – Twenty Years, 20th anniversary exhibition, kaufmann repetto, new york
2019
40,000.A Museum of Curiosity, 14th Small Sculpture Triennial, Alte Kelter, Fellbach
MASK, Kunstmuseum Bonn, Bonn; Aargauer Lunsthaus, Aarau
Contemporanee/Contemporanei, campus Santa Marta, Verona University, Verona
Stance & Fall – A Wavering World, Martha Herford Museum, Herford
2018
I'm a Believer, Lenbachhaus, Munich
La Complainte du Progrès, Musée régional d'art contemporain Languedoc-Roussillon, Sérignan
Knock Knock: Humour In Contemporary Art, South London Gallery, london
Further Thoughts on Earthy Materials, Kunsthaus Hamburg, hamburg; GAK Gesellschaft für Aktuelle Kunst, Bremen
2017
Specular Windows. Reflections on the Self and the Wider World, 21er Haus, Vienna
Hard to Picture – A tribute to Ad Reinhardt, MUDAM, Luxembourg
Animal Farm, kaufmann repetto, New York
Moderne Grand-Duc Jean, Luxembourg-Kirchberg, Luxembourg
2016
12×12, IBB video space, Berlinische Galerie, Berlin
INHABITED BY SCULPTURES, CAB, Brussels
Le Grand Balcon, La Biennale de Montréal, Montréal
Carpet for a Lord, Supportico Lopez, Berlin
Bad Visual Systems, Adam Art Gallery, Wellington
Kalte Gesellschaft #2, Galerie der Stadt Schwaz
Surfaces of You, FRAC-Ile-de-France-Le Plateau, Paris
2015
Species, Galerie Crevecoeur, Paris
Die Marmory Show II, Deborah Schamoni, Munich
Duh? Art & Stupidity, Focal Point Gallery, Southend-on-Sea
The School of Kyiv, Badischer Kunstverein, Karlsruhe
Flirting with Strangers, 21er Haus, Vienna
Animal photographers, Acud Projectraum, Berlin
All We Are, Gdanska Galeria Miejska, Gdańsk
Your lazy eye, LiMac – Museo de Arte Contemporaneo de Lima, Madrid
"Give a man a mask and he will tell you the truth" – Oscar Wilde, Galerie Rodolphe Janssen, Brussels
#catcontent, Kunstpalais Erlangen, Erlangen
2014
Abandon the Parents, SMK Statens Museum for Kunst
A Needle Walks into a Haystack, 8th Liverpool Biennial, Liverpool
Puddle, pothole, portal, Sculpture Center, Long Island City
The Present of Modernism, Mumok Museum moderner Kunst Stiftung Ludwig, Vienna
The New Gravity, Overduin & Co., Los Angeles
The Promise, Arnolfini, Bristol
2013
Made in LA, Hammer Museum, Los Angeles
Some End of Things, Museum für Gegenwartskunst, Basel
Chat Jet (Part 2) – Sculpture in Reflection, Kunstlerhaus KM – Halle fur Kunst & Medien, Graz
Triennale for Video Art, Mechelen
Fellbach Triennial of Small-scale Sculpture, Fellbach
Words of Love and Life, Galerie Micky Schubert, Berlin
KUKUK, Deborah Schamoni, Munich
2012
dOCUMENTA (13), Kassel
House of Card, Gallery Grey Noise, dubai
You are right, it flows much better this way, Galerie Andreas Huber, Vienna
How Much Facism?, Extra City, Antwerp
Keine Zeit, 21er Haus Belvedere, Vienna
Ein Zimmer, Galerie Kamm, Berlin
2011
How to Work (More for) Less, Kunsthalle Basel, Basel
Ernste Tiere, Kunstverein Bonn, Bonn
Priority Moments, Herald St, London
Beziehungsarbeit – Kunst und Institution, Künstlerhaus Wien, Vienna
Kalte Gesellschaft, Kw #3, KW Institute for Contemporary Art, Berlin
Weltraum. Die Kunst und Ein Traum, Kunsthalle Wien, Vienna
Please Go Around The Construction Area By The Lights And Over The Traffic Island (And Other Stories), Kunstverein Schattendorf, Schattendorf
2010
I must say that at first it was difficult work, Kunsthall Oslo, Oslo
Verbotene Liebe: Kunst im Sog von Fernsehen, Kunstverein Medienturm, Graz
Publics and counterpublics, Centro Andaluz de Arte Contemporáneo, Seville
KW69 #2, cactus craze by Jean-Michel Wicker in collaboration with Gregorio Magnani, KunstWerke, Berlin
Gestures – Performance and Sound Art, Museum of Contemporary Art, Roskilde
Accrochages, Musée Des Beaux-Arts, Lausanne
E-Flux Rental, Fondazione Giuliani, Rome
Römer, Schloß Solitude, Kunststiftung Baden Würthemberg, Stuttgart
2009
See this sound, Lentos Kunstmuseum, Linz
Slow Movement, Kunsthalle Bern, Bern
Scorpio`s Garden, Temporäre Kunsthalle, Berlin
Collaborations, Autocenter, Berlin
The Show Continues Upstairs, Supportico Lopez, Berlin
Celebration, Galerie Isabella Bortolozzi, Berlin
twice upon a time, Silverman Gallery, San Francisco
The Rehearsal, Hollybush Gardens, London
Breathless, Markthalle Wien-Mitte, Vienna
Palindrom, Hermes & der Pfau, Stuttgart
Berlin-Paris, a gallery exchange, GB agency, Paris
2008
Draw a straight line and follow it, Tate Modern, London
Twice upon a time, Galerie Andreas Huber, Vienna
Reality check, Statens Museum for Kunst, Copenhagen
Were, There, Severe, Thin Line, Galleria Alessandro De March, Milan
The Krautcho Club / In and out of Place, Project Space 176, London
FIKTION.NARRATION.STRUKTUR, Artnews Projects, Berlin
Konzepte der Liebe, Kölnischer Kunstverein, Cologne
1, 2, 3… VANGUARDIAS. El arte como el arte contextual, Sala Rekalde, Bilbao
Old News 4, Midway Contemporary Art, Minneapolis
History Acts, Göteborgs Konsthall, Gothenburg
2007
Virtuosic Siblings, Red Cat, Los Angeles
Imagine Action, Lisson Gallery, London
Interaktion I, Kunstverein Braunschweig, Brunswick
Zorn Agression, Kunstraum Goethestrasse, Linz
Body City – Video Department, Docklands, Dublin
The Weasel: Pop Music and Contemporary Art, SLG South London Gallery, London
2006
1,2,3…Avant-Gardes, Centre for Contemporary Art Ujazdowski Castle, Warsaw
New Ghost Entertainment-Entitled, Kunsthaus Dresden, Dresden
Happyness, Berlin Biennale, Gagosian Gallery, Berlin
40 Jahre Video Kunst.de, Kunsthalle Bremen, bremen; Zentrum für Kunst und Medietechnologien, Karlsruhe; Städtische Galerie im Lehmbachhaus, Munich; Museum der Bildenden Künste Leibzig, Leibzig; K21Kunstsammlung, Nordrhein-Westfalen, Düsseldorf
Judith Hopf/ Katrin Pesch, Saki Satom, Michaela Schweigers, Klaus Weber, Galerie Walbröl, Düsseldorf
2005
100 Radiodays, De Appel Museum, Amsterdam
Universal Experience: Art, Life and the Tourist´s Eye, Museum of Contemporary Art Chicago, Chicago
Ways in / Ways Out, Kunstverein Horn, Horn
2004
Shizorama, Institute of Contemporary Art, Moscow
Atelier Europa, Kunstverein München, Munich
Open Screening, Whitechapel Gallery, London
Das Politische ist privat – und peinlich, Kunsthalle Exnergasse, Vienna
6. Werkleitz Biennale, Halle
2003
Hey Production, Cubitt Gallery, London
Temporary no good Universe, Kunstiftung Baden Württemberg, Stuttgart
Windstösse, Kunsthaus, Dresden
Ort des Gegen, Künstlerhaus Stuttgart, stuttgart
Haupt und Nebenwege, Galerie Christian Nagel, Cologne
Performance Festival Public Affairs, mumok Museum für Moderne Kunst, Vienna
Tirol Transfer, Galerie Krinzinger, Vienna
8. Biennial of Fine Arts, Havana
2002
Gewalt ist der Rand aller Dinge, Generali Foundation, Vienna
Bei mir zu Dir, Galerie WBD, Berlin
Hossa, Centro Culturale, Antracx
Die Kraft der Negation, Theater der Welt Köln/Volksbühne, Berlin
2001
Auf offener Strasse, Kunstamt Kreuzberg, Berlin
2000
Out Monster the Monster 1, Kunstbank, Berlin
Out Monster the Monster 2, Galerie Barbara Gross, Munich
1999
Mille Plateaux, Volksbühne Ost, Berlin
As best Kontingenz, Gesellschaft der Freunde für junge Kunst e.V., Baden Baden
Tableaux Vivante, Jazz Club, Berlin
1998
supermarkt, Shedhalle Zürich, Zurich
Park Fiction, Hamburg
1997
Emptiness, Gallerie~laden, Berlin
La Saison, Galerie Neu, Berlin
The Funky Side of Zürich, Shedhalle Zürich, Zurich
1996
now here, section "?", Lousiana Museum of Modern Art, Copenhagen
Pension Forum Stadtpark, Forum Stadtpark, Graz
Professionalität wieder gesucht, Forum Stadtpark, Graz; MWMWM, New York
1995
when tekkno turns to sound of poetry, Shedhalle, Zürich; KW Institute for Contemporary Art, Berlin
1994
gamegirl, Shedhalle Zürich, Zurich; Kunstverein München, Munich
Public projects
2017
Hand and Foot for Milan, Milan City Life
A Line, Scandinavium Arena, Gothenburg, Sweden
Grants and prizes
2015
Ruth Baumgarte Prize
2007
Lucas Kranach Kunstpreis der Stadt Kronach
2005
Stipendiatin des Kunstfonds Bonn Stipendiatin des Landes Niedersachsen
2004
Stipendiatin der Villa Aurora, Los Angeles (mit N.Sadr Haghighian)
Projektförderung durch das Künstlerinnenprogramm Senat für Forschung
2003
Preisträgerin des Gasag Kunstpreis 2003, Berlin
2002
Stipendium der Kunststiftung Baden-Württemberg
Projektförderung durch das Künstlerinnenprogramm Senat für Forschung, Kultur und Wissenschaft, Berlin für den Videofilm: "Bei mir zu Dir"
2001
Stipendium der Deutsch-Französischen Kulturrates, dreimonatiger Studienaufenthalt in Paris
2000
Projektförderung durch den Senat für Kultur und Wissenschaft für den Videofilm: "Hey Produktion"
1999
Stipendium des Senates für Forschung Kultur und Wissenschaft, Berlin
Screenings

(collective video projects with Ariane Müller, Gunter Reski, Florian Zeyfang, Natascha Sadr Haghighian)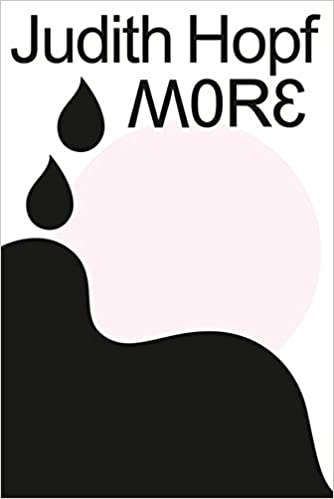 Judith Hopf: More, 2018
Michael Imhof Verlag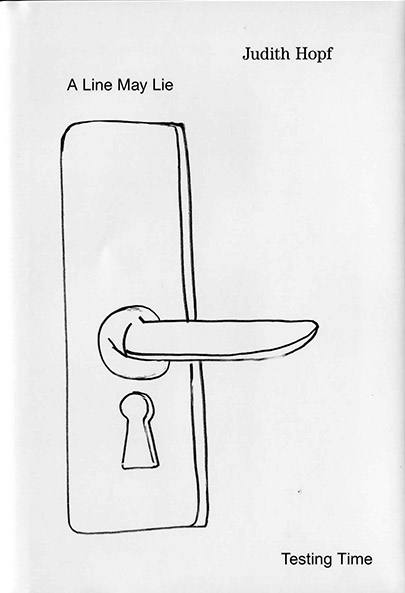 A Line May Lie / Testing Time, 2015
Kunstverein Lingen